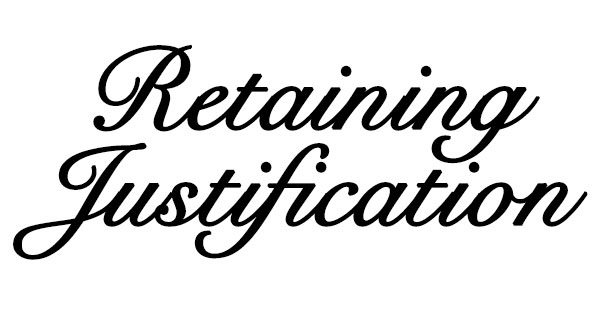 But while God can be just, and yet justify the sinner through the merits of Christ, no man can cover his soul with the garments of Christ's righteousness while practicing known sins or neglecting known duties. God requires the entire surrender of the heart, before justification can take place; and in order for man to retain justification, there must be continual obedience, through active, living faith that works by love and purifies the soul.  {FW 100.1}
Genuine faith will be manifested in good works; for good works are the fruits of faith. As God works in the heart, and man surrenders his will to God, and cooperates with God, he works out in the life what God works in by the Holy Spirit, and there is harmony between the purpose of the heart and the practice of the life. Every sin must be renounced as the hateful thing that crucified the Lord of life and glory, and the believer must have a progressive experience by continually doing the works of Christ. It is by continual surrender of the will, by continual obedience, that the blessing of justification is retained.  {1SM 397.1}
James 2:17 Even so faith, if it hath not works, is dead, being alone.
James 2:18 Yea, a man may say, Thou hast faith, and I have works: shew me thy faith without thy works, and I will shew thee my faith by my works.
James 2:19 Thou believest that there is one God; thou doest well: the devils also believe, and tremble.
James 2:20 But wilt thou know, O vain man, that faith without works is dead?
James 2:21 Was not Abraham our father justified by works, when he had offered Isaac his son upon the altar?
James 2:22 Seest thou how faith wrought with his works, and by works was faith made perfect?
James 2:23 And the scripture was fulfilled which saith, Abraham believed God, and it was imputed unto him for righteousness: and he was called the Friend of God.
James 2:24 Ye see then how that by works a man is justified, and not by faith only.
James 2:25 Likewise also was not Rahab the harlot justified by works, when she had received the messengers, and had sent them out another way?
James 2:26 For as the body without the spirit is dead, so faith without works is dead also.
Zechariah 3:4 And he answered and spake unto those that stood before him, saying, Take away the filthy garments from him. And unto him he said, Behold, I have caused thine iniquity to pass from thee, and I will clothe thee with change of raiment.