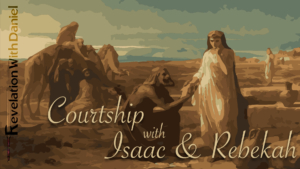 Principles of courtship from the Bible
Genesis 24:1 Abraham was old, and well stricken in age: and the LORD had blessed Abraham in all things. 
Abraham, an aged man that God had blessed in

all

things. Old and wise, mature, careful, instructed by the Lord, someone who it would be well for us to take counsel from.
Genesis 24:2 And Abraham said unto his eldest servant of his house, that ruled over all that he had, Put, I pray thee, thy hand under my thigh:
To his oldest, wisest servant, one who was closest to him, even in his house, one that had the greatest amount of responsibility, ruling over all that Abraham had, to one honored […]