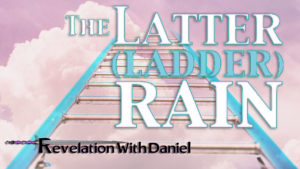 Deuteronomy 11:14 That I will give you the rain of your land in his due season, the first rain and the latter rain, that thou mayest gather in thy corn, and thy wine, and thine oil.
Job 29:23 And they waited for me as for the rain; and they opened their mouth wide as for the latter rain.
Proverbs 16:15 In the light of the king's countenance is life; and his favour is as a cloud of the latter rain.
Jeremiah 3:3 Therefore the showers have been withholden, and there hath been no latter […]