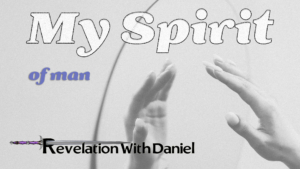 Every use of the phrase "my spirit" in the following verses can be understood as referring to the life or mind of man. Selected verses are used, as there are many more in the King James Bible, from which the following verses are taken.
Ask the question for each of the verses… "Did Jesus Christ, the Son of God, go through these things also?"
Man's spirit can be in anguish
Job 7:11 Therefore I will not refrain my mouth; I will speak in the anguish of my spirit; I will complain in the bitterness of my soul.
Man's spirit can be preserved
Job 10:12 Thou hast granted me life and favour, and thy visitation hath preserved my […]