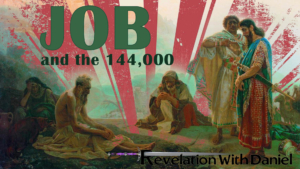 The story of Job illustrates the experience of the 144,000. Here's how:

His experience was the earthly focus of the war between Christ And His angels and Satan and his angels. (1-2)

He sinned not in all his experience.

1 Timothy 2:5 For there is one God, and one mediator between God and men, the man Christ Jesus.
All earthly support was cut off. (1:12, 21)

Revelation 13:15 And he had power to give life unto the image of the beast, that the image of the beast should both speak, and […]