More studies about angels here.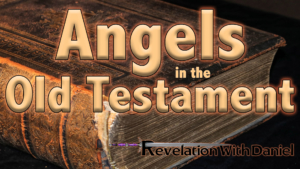 Genesis 4:6 The LORD said unto Cain, Why art thou wroth? and why is thy countenance fallen?
"God condescends to send an angel to Cain to converse with him." SR 53.1
Genesis 5:24 Enoch walked with God: and he was not; for God took him.
"God would not permit Enoch to die as other men but sent his angels to take him to Heaven without seeing death." SR 59.2
Genesis 6:7-8 And the LORD said, I will destroy man whom I have created from the face of the earth; […]