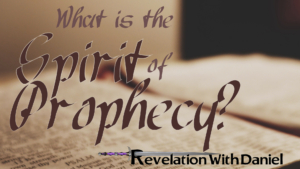 PDF Notes
Revelation 19:10 the testimony of Jesus is the spirit of prophecy.
Revelation 1:1 The Revelation of Jesus Christ, which God gave unto him, to shew unto his servants things which must shortly come to pass; and he sent and signified it by his angel unto his servant John.
John 6:63 It is the spirit that quickeneth; the flesh profiteth nothing: the words that I speak unto you, they are spirit, and they are life.
Revelation 1:2 Who bare record of the word of God, and of the testimony of Jesus Christ, and of all things that he saw.
Revelation 1:9 I John, who also am your brother, and companion in tribulation, and in the kingdom and patience of Jesus Christ, was in […]