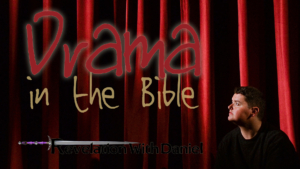 Drama: drama | ˈdrämə | "an exciting, emotional, or unexpected series of events or set of circumstances" (Apple Dictionary). God used drama on occasion to make very serious points for His people.
Ezekiel
Ezekiel chapter 4 shows when the priest was called to perform theatrical displays to illustrate spiritual lessons for the nation.
Ezekiel 4:1 Thou also, son of man, take thee a tile, and lay it before thee, and pourtray upon it the city, even Jerusalem:
Ezekiel 4:2 And lay siege against it, and build a fort against it, and cast a mount against it; set the camp also against it, and set battering rams against it round about.
Ezekiel 4:3 Moreover take thou unto thee an iron […]