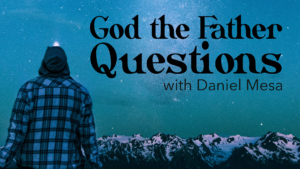 God the Father, 14
John 6:27 Labour not for the meat which perisheth, but for that meat which endureth unto everlasting life, which the Son of man shall give unto you: for him hath God the Father sealed.
Question: If the Father sealed the Son, who seals us?
1 Corinthians 8:6 But to us there is but one God, the Father, of whom are all things, and we in him; and one Lord Jesus Christ, by whom are all things, and we by him.